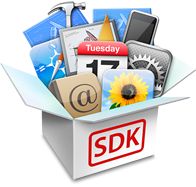 Hi and welcome to PappasAppar.se – the largest kids app review site in Sweden and maybe also in the world. We are a group of parents that work together in testing and reviewing apps for kids. We never charge for reviews and do not accept advertising from developers, to ensure objectivity in all reviews.
Generally we choose to review high quality apps which are entertaining for children in Sweden. Our target audience is parents and teachers. We don't review all apps, but have a screening process to select which apps to review.
Our view is that child apps should be designed to be used by children. If the app has content that is meant for adults, this should be placed out of reach for children. We recommend using a parental gate on all such content, including external links. Note that our policy is that we do not recommend any apps containing in-app purchase or third party advertising.
If you have an app that you think we might like you are welcome to send an e-mail to hej@pappasappar.se.
To be able to give the best possible review we test all apps with children in different ages. Because of this it usually take us some time to publish the review. Please note that we don't respond to emails asking if/when a review about a specific app will be published. If/when we choose to review your app, then you will find the review at our home page. You can also follow us on Facebook and Twitter.
Promo codes
You are not required to submit a a promotion code to Pappasappar.se, but feel free to do in your review request. One code is usually enough – don't waste your codes. We usually redeem promo codes within 24 hours. But please note that we can not give any information if/when we will review your app.
A tip is to use Redeem-Now.com. It is a free service to ease the handling of promo codes, which is used by developers all over the world.
TestFlight
We are connected to the new TestFlight system and can therefore try apps before they are published in App Store. Note that we will not test an app before it´s submitted to Apple. We only review finished apps, not apps under development. By using TestFlight you have a chance of getting a published review the same day the app is published in App Store. However, we do not guarantee that a review is published on a certain day. Contact us before sending an invite.
Has your app been reviewed?
When your app has been reviewed more opportunities will open up for you as a company.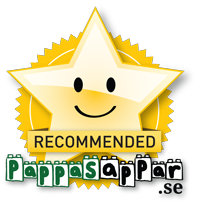 You have the right to use the image above in your marketing. Download in vector format (pdf) or PNG. Also the grades may be used: 3, 4 and 5.
We will monitor updates of your app. An update can sometimes lead to a change in the review.
We will monitor the price of your app. The current price is always shown in the review. If you do a big cut in the price we sometimes tell our followers about it on these pages: Sale on iPad apps, Sale on Android apps or Sale on Windows apps. We are also listing apps that are free for a limited time. Sometimes we also share news at Facebook.